1
« on: June 10, 2020, 05:09:57 PM »
Hello Sami, Erkka, and everyone else on the board !
Long time since I have been around here... (But still watching URW and actively supporting it
)
Since the 2nd of february, we have been working with a friend on a
Jiayou Memovirus
, a "tactical memory game, built as a documentary".
It tells the story of Wuhan's confinement, in parallel of ours.
Maybe you'll like to play and share it
(or comment too)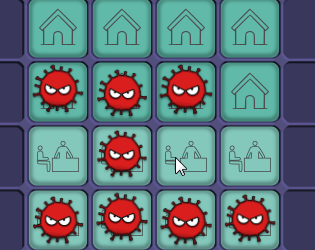 https://rature.itch.io/jiayou-memovirus